News
New Laser for Paint Removal – Highest Precision with 50 Percent Shorter Process Time
FOBA Laser Marking + Engraving presents a new generation of laser markers which meet the latest challenging precision and speed requirements for paint removal, such as day-night-design applications. The international market leader, who has decades of experience in the development of process-oriented laser marking systems, worked in close cooperation with worldwide customers on a laser solution which is custom-made for the most precise layer removal.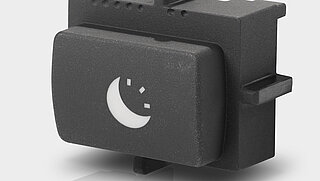 The new Y.0201-DN marking laser operates up to 50 percent faster than comparable products in the market. The large marking field and the high processing precision and edge sharpness result in higher throughput rates which increase productivity. Finest focusing and integrated vision enable high-contrast, high-quality marks with detailed and flexibly selectable contents.
The air-cooled beam source – with a lifespan eight times longer than that of conventional air/water-cooled Nd:YAG-lasers – is cost-effective as it requires less consumables and wear parts. The IP64 marking unit – which is protected against even the finest dust particles – is a significant advantage for process reliability and results in high uptime and low maintenance expenses.
The Y.0201-DN easily integrates both in existing production lines as well as in FOBA's M-Series laser marking machines – in particular in one of the rotary table workstations M2000-R or M3000-R with optional vision system which are frequently used for paint removal applications.
The innovative day-night marking technology is complemented by the advantageous, already proven features of the M-Series, which include an ergonomic design with height adjustment, a high-throughput two-station turntable with minimal secondary processing times and also a powerful extraction unit that removes the finest dust particles. For a three times faster job-setup – compared to manual setup – an autofocus features is optionally available.
In order to fulfill current industrial marking demands, FOBA provides continuous technical development, based on longstanding application and industry expertise. The new paint removal system is best suited for automotive or aerospace parts (e.g. backlit interior switches, buttons or consoles and ambience lighting) and electronics and electrical household appliances (e.g. operating device/control panels, displays or light switches).

FOBA Laser Marking + Engraving
www.fobalaser.com/de/
Laser marking system FOBA Y.0201-DN, a fiber laser for the integration into industrial manufacturing lines or into FOBA's M-Series marking stations.
Day-night-controls: Laser marking on coated plastic shows backlighting in the dark.