Blog – Application of the Month Titus™ in Action –
Annealing Marking on Stainless Steel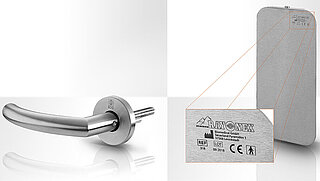 The FOBA Y.0200-xs fiber laser marking system can be integrated into any production line thanks to the smallest marking head available on the market. In practical tests, Titus™ achieves the best marking results, as demonstrated by applications on stainless steel.
Contract manufacturer Laserbeschriftung Günther deployed TitusTM to mark top-quality characters on stainless steel parts in a laser annealing procedure.TitusTM has proven to be a highly efficient marking system, particularly in serial production, when varying contents such as serial numbers or other traceability data must be applied. FOBA's powerful marking software enables the integration of high-speed laser marking into manufacturing lines.